Expand your knowledge of Asia with PATA Germany Chapter's new e-learning
The new free e-learning from PATA Germany offers travel agents and mobile travel sellers the opportunity to deepen their understanding of Asia's destinations and expand their knowledge at their own pace and in the comfort of their computers.
Because: Asia is incredibly diverse. With exotic destinations, the continent reveals very different experiences: Nature or culture, wellness, luxury or active holidays, beach, cruise or adventure!  With the e-learning from PATA Germany, travel professionals receive concentrated know-how and basic knowledge about well-known destinations and hidden travel treasures and can advise their clients even better in the future when it comes to travelling to Asia.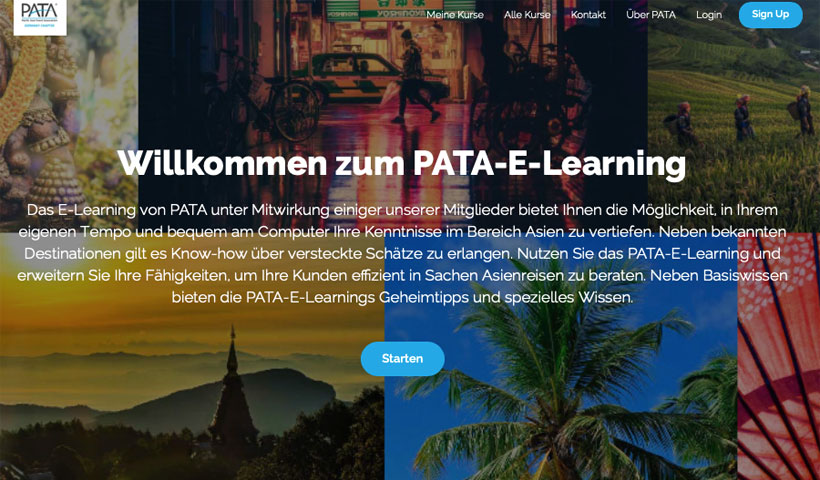 Bhutan, China, Hong Kong, India, Indonesia, Japan, Malaysia, the Philippines, Singapore, South Korea, Thailand, Taiwan and Vietnam:
As of now, all 13 Aisatian destination courses of the German chapter of the Pacific Asia Travel Association are online. This means that each of the 13 Asian destinations represented by PATA Deutschland e.V. has its "own" course.